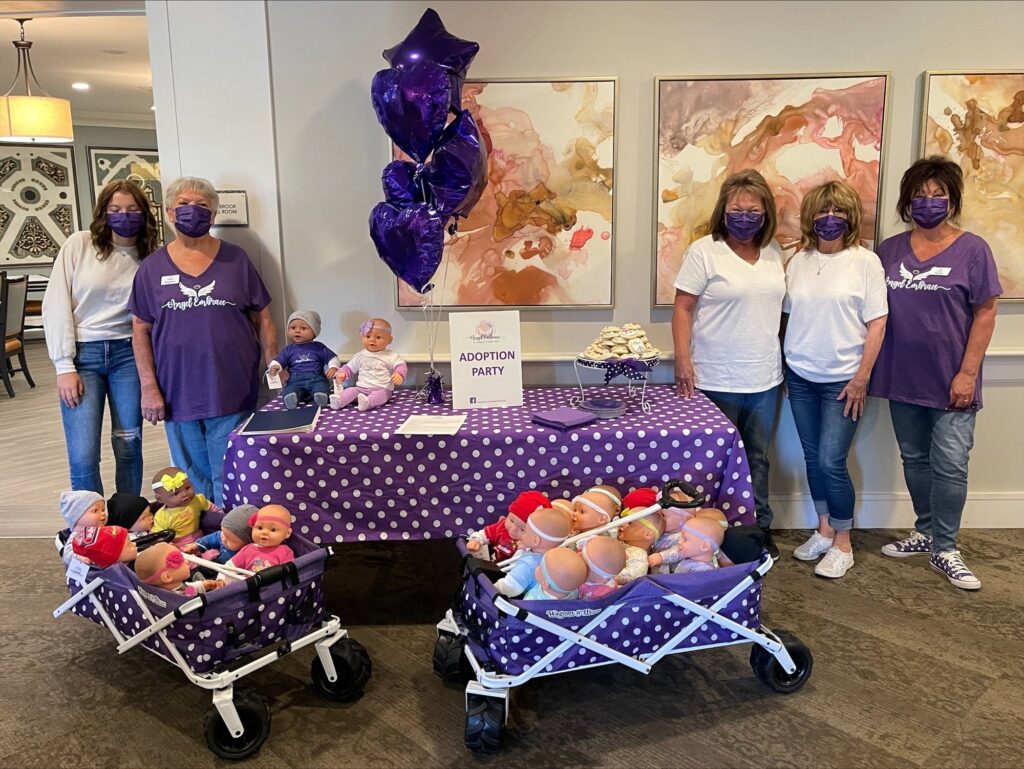 Angel Embrace hosts Adoption Parties at Memory Care Facilities and Nursing Homes to provide the baby dolls to individuals living with Alzheimer's/Dementia. We are committed to providing a fun, quality experience and beautiful doll to each recipient.
Angel Embrace works with the Lifestyle Coordinator/Activity Director in order to provide a doll to which the individual can best relate.
On the day of the Adoption Party, each individual receives a baby doll prepared specifically for them, presented by the Angel Embrace Team and volunteers.
Adoption Parties include festive décor, balloons, cookies and purple polka-dot wagons full of baby dolls!!
There are no costs incurred by the Memory Care facilities, Nursing Homes, or families.